Hours of business
Monday – Friday 9am to 6pm
Saturday – 9am to 6pm
Sunday – 11am to 5pm
Statutory Holidays – please see BC home page. CLOSED CANADA DAY JULY 1st
Closed:  Christmas Day and New Year Day.
Xmas Eve & New Year Eve are early closed at 3:00 PM.
Store personnel
Manager – Deb
Assistant Manager – Carrol
Sales Associate – Carol  ( another one ! )
This location sells
Red Wing Shoes and Boots
Red Wing "HERITAGE" footwear
Irish Setter
Vasque
Carhartt (always at the best prices)
Blundstones
Birkenstock
ECCO
Canada West CSA boots ( made in Canada! )
Current promotions
STARTING OCTOBER 1st
Its Fall and once again we have a new gift with purchase program for purchases of WORKWEAR CLOTHING ( footwear excluded) . This season we have TOUGH DUCK/REDDHART INSULATED WATERPROOF LEATHER WORK GLOVES and the REDDHART REVERSIBLE TOQUES
Details as follows
Purchases over $100 ( after discounts) …..Reddhart Toque  ( retail $19.99 )
Purchases over $ 175 ( after discounts ) ….TOUGHDUCK/REDDHART  Gloves  ( retail
Purchases over $250 ( after discounts )…Toque plus Gloves
available through the Fall while stock lasts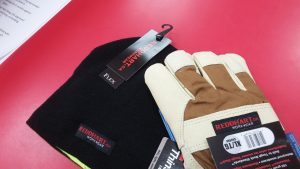 PLUS !
Seasonal Birkenstock and Carhartt clearance items up to 50% off,
Always some CLEARANCE items at great savings !
CARHARTT. Special pricing, but we cant tell you about them until you come into the store ( sorry, them's the rules imposed on us !!! )
Notes