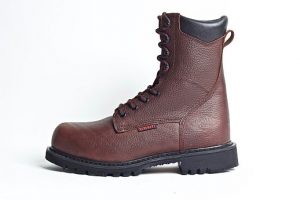 COOL CSA BOOTS FOR SUMMER !
LET YOUR FEET BREATH EASIER !
the warmer weather is here, and if you work outdoors, have hot feet, or indoors where you dont need insulation, now is the time to get into some Viberg "CHINOOKS". These superb unlined, full-grain, premium quality, all-leather boots, are just what you need for a pair of summer boots.
VIBRAM Fire & Ice soles, beat the ( slippery) competition hands-down.
Ask for them by name, ( CHINOOKS)
Viberg boots….often copied, never matched.
Designed and distributed in Canada and proudly keeping your dollars in Canada.
In stock at all Reddhart stores, and ON-LINE ( with free shipping) at WWW.REDDHART.CA
REDDHART…..best fit, best comfort, best service, best value.