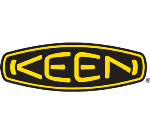 KEEN UTILITY
#1 CSA SAFETY BOOTS IN CANADA FOR THE SECOND YEAR IN A ROW
You've heard the expression "Every Dog Has its Day"? …well its true with safety boots….they come and they go……..Terra, Dakota, Goodhue, Acton, Baffin, Kodiak, Red Wing…………they all had their day, and then were superseded by new and improved Brands.
Today, that Brand is KEEN, and they have modern styling, latest technology, best selection, best quality and great pricing !
and REDDHART is your #1 dealer for the complete line of KEEN Utility CSA safety boots….whatever your needs, from warehouse operations to tough rig jobs, KEEN has the right boots. Reddhart fit specialists will measure your feet and give you proper advice on the best boots for your specific job. No compromises and hassle free warranties.
KEEN+REDDHART===Gets the Job Done.
Unable to visit our stores, then shop online with our free shipping and personalized care. WWW.REDDHART.CA