Parkland Mall
#199, 4747-67th Street
Alberta, T4N 6H3
WE HAVE MOVED.
WE ARE NO LONGER AT OUR OLD LOCATION ….UNTIL JANUARY, WE ARE GOING TO BE OPERATING OUT OF UNIT 199 IN PARKLAND MALL, (4747-67 STREET ) AND FROM JANUARY ONWARDS WE WILL BE IN OUR NEW MUCH LARGER PERMANENT HOME AT CENTER 78 ON GAETZ AVENUE NORTH.
PLEASE VISIT US AT THE MALL WHERE WE HAVE AN AWESOME SELECTION OF CARHARTT CLOTHING , AND OF COURSE, MOST OF OUR REGULAR CSA SAFETY FOOTWEAR
Hours of business
Monday – Wednesday 10:30am to 6:00pm
Thursday-Friday 10.30am to 7.00pm
Saturday – 10am to 6pm
Sunday – 11am to 5pm
Statutory Holidays – 11am to 5pm
Closed: Easter Sunday,Victoria Day, Canada Day, Civic Holiday, Labor Day, Thanksgiving, Christmas Day, Boxing Day and New Year Day.
Xmas Eve & New Year Eve are early closed at 4:00 PM.
Store personnel
Managing Partner – Edward
Retail Manager – Ken
This location sells
CANADA WEST ( Made in Canada)
KEEN ( best selection in Red Deer !)….we are the KEEN Specialty Store in Central Alberta
VIBERG ( Reddhart/Stompers)
ROYER ( Made in Canada )
CARHARTT (always at the best prices)
BLUNDSTONES ( csa steeltoe and soft toe versions)
Laurentian Chief Canadian made Moccasins ( Made in Canada)
BIRKENSTOCK


This Location also Provides full service shoe, boot, and leather repair.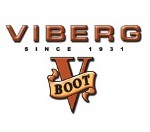 Current promotions
Its Fall and once again we have a new gift with purchase program for purchases of WORKWEAR CLOTHING ( footwear excluded) . This season we have TOUGH DUCK/REDDHART INSULATED WATERPROOF LEATHER WORK GLOVES and the REDDHART REVERSIBLE TOQUES
Details as follows
Purchases over $100 ( after discounts) …..Reddhart Toque ( retail $19.99 )
Purchases over $ 175 ( after discounts ) ….TOUGHDUCK/REDDHART Gloves ( retail $ 29.99 )
Purchases over $250 ( after discounts )…Toque plus Gloves
available through the Fall while stock lasts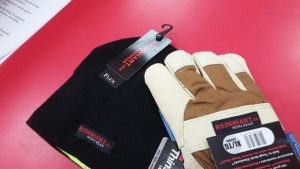 PLUS !
We carry a large selection of Carhartt clothing…always at unbeatable prices
Notes